Each time a new green technology is revealed, it becomes clearer that humans can live in a more efficient way that's not only better for the environment, but healthier as well. Here are some top green technology trends for 21 Century that are going to revolutionize the way you live and how you spend your money.
For more information check out Vollara.

Portable and convenient, Safehearth with built-in ActivePure technology utilizes a PTC heating element constructed from ceramic stone and formed to safely maximize heating efficiency.

New Living Water utilizes revolutionary Direct Disk Ionization Technology to produce pH-optimized water for a healthy body, a healthy home and a healthy life.


Using cold water only, LaundryPure combines ActivePureTechnology with activated oxygen to clean laundry with no detergent and no maintenance. 
GasTankless Water Heaters & Radiant Heating
ECO NGI 28 L(Natural Gas) / ECO NGI 28 L (Liquid Propane) 23" (H) x 15"(W) x 6" (Depth)
Max:180,000 BTU
Min: 25,000 BTU
0,82 EF Max: 120* F Temp Setting Min: 80* F Temp Setting.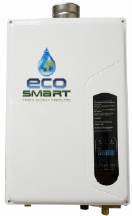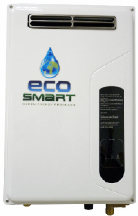 Electric Tankless Water Heater

Voltage: 240 KW: 8.0 Breaker: 40 DP Max Draw: 33 Amps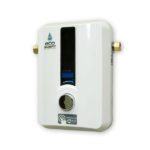 Voltage: 240 KW: 13.6 Breaker: 60 DP Max Draw: 57 Amps

Voltage: 240 KW: 24 Braker: 3X40 DP Max Draw: 100.0 Amps

Voltage: 240 KW: 27  Breaker: 3X40 DP Max Draw: 112.5 Amps